What a busy weekend we had! Some bad storms rolled through Friday night, which meant no power for a few hours and Matt having to go to work. Saturday he got called in again right as we were about to leave to go grocery shopping so I braved it alone with the kids(wasn't too bad) then the kids and I headed to
a going away party for a family friend. Matt got off around 5:15 and met us there. It was not quite the day I had planned or hoped for but such is life sometimes with his job. Sunday we went to my Aunt and Uncles for a visit, which is always a good time. I love the weekends but hate how fast they go. Who's with me on that one!? ;)
On another note, I am so excited to be co-hosting this fun hop with two fabulous ladies, Jessica and Julie! Thanks so much for having me this week ladies! Now go link up and meet some new blogger friends!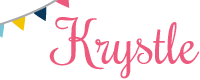 ****************************************
Would YOU like to "Co-host"
with us?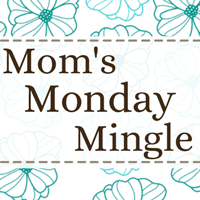 1. Please follow each hostess (They are 1-6 in the link up)


2. Leave a comment if you are new and want us to return the follow.
3. Grab the button and display it on your sidebar or link it to the post.
4. Have fun and meet new friends!