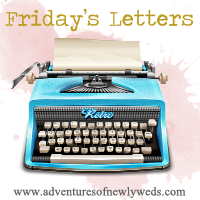 Dear contractions,
you suck and I wish you would go away. If you are not going to make anything happen (umm, like actual labor) then fluff off!
Dear horrendous heat,
I loathe you and wish you would move on already. Why did you have to pick THIS summer to torture us. I am sure it is because I am 8 months pregnant...sorry everyone, it's my fault!
Dear Chick Fil A,
why must you be so dang good. I would eat there everyday if I could. That Chick Fil A sauce makes everything super yummy!
Dear laundry,
I am glad we have found common ground, as is my hubby!
Dear new blog followers,
Thanks so much for following and I hope you enjoy reading my post. I am enjoying getting to know you all.